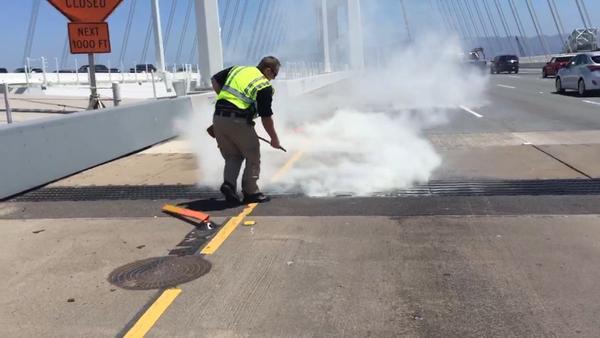 A rubber expansion joint caught fire on the eastern span of the Bay Bridge Wednesday afternoon, according to the California Highway Patrol.

Fire crews responded to a section of eastbound Interstate Highway 80 on fire just east of Treasure Island at 12:01 p.m., CHP officials said.

The expansion joint was flaming and the fire crews closed two lanes of the highway while they put it out. The lanes remained closed as of about 1 p.m., according to the CHP.