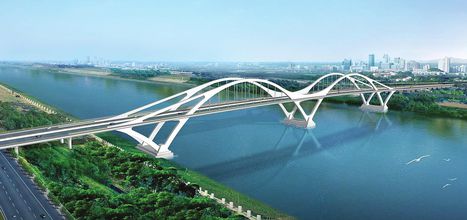 Zaoqiang Dacheng Rubber, a manufacturing company built in the year 1996, Located in Northern of China. In 2005, Zaoqiang dacheng Rubber Company mergersed with SINO Rubber Technology company and other construction products producing companies to become a strong grouped company, which takes important part in standards correcting and the construction manufacturing area in China and part of the company is listed in the year 2012.
Our main products include: Bridge and Road Construction products as various elastomeric bearings, bridge pot bearings, spherical bearings,bridge flexible equipment; seismic isolation as lead rubber bearings, high damping rubber bearings, steel type seismic bearings, waterproofing products as various waterstops, etc. We also in the area of pipeline solution products manufacturing.
These products contain 10 series with over 200 species and more than 2,000 specifications. We can offer high quality products, competitive price and timely service for every client. Our products are successively used by many famous companies, and they were exported to 18 countries, including Canada, German, USA, Russia and so on. Guaranteeing the product quality is our company's basic principle, Our Belief is Work once, Trust all lives!